High Voltage (HV) and Extra High voltage (EHV) transmission lines
We provide design, engineering, production, installation, testing, and commissioning services for high voltage and extra high voltage transmission lines. Our civil engineering team is capable of coordinating, designing, managing, and building the civil structural components of our complete project.
Electricity is a vital part of our lives, and it's important that we have a reliable transmission system in place to deliver it. At Swis Resources Sdn Bhd, we have the expertise to design, build, and operate a transmission system that will meet your needs. We have experience with projects of all sizes, and we can provide you with a system that is both efficient and cost-effective.
We have the experience and knowledge to handle every aspect of your transmission project, from design optimization to stringing machine operation. We also have a team of experienced professionals who can help you with every step of the process, from planning to commissioning. With Swis Resources Sdn Bhd, you can be sure that your transmission project will be completed on time and on budget.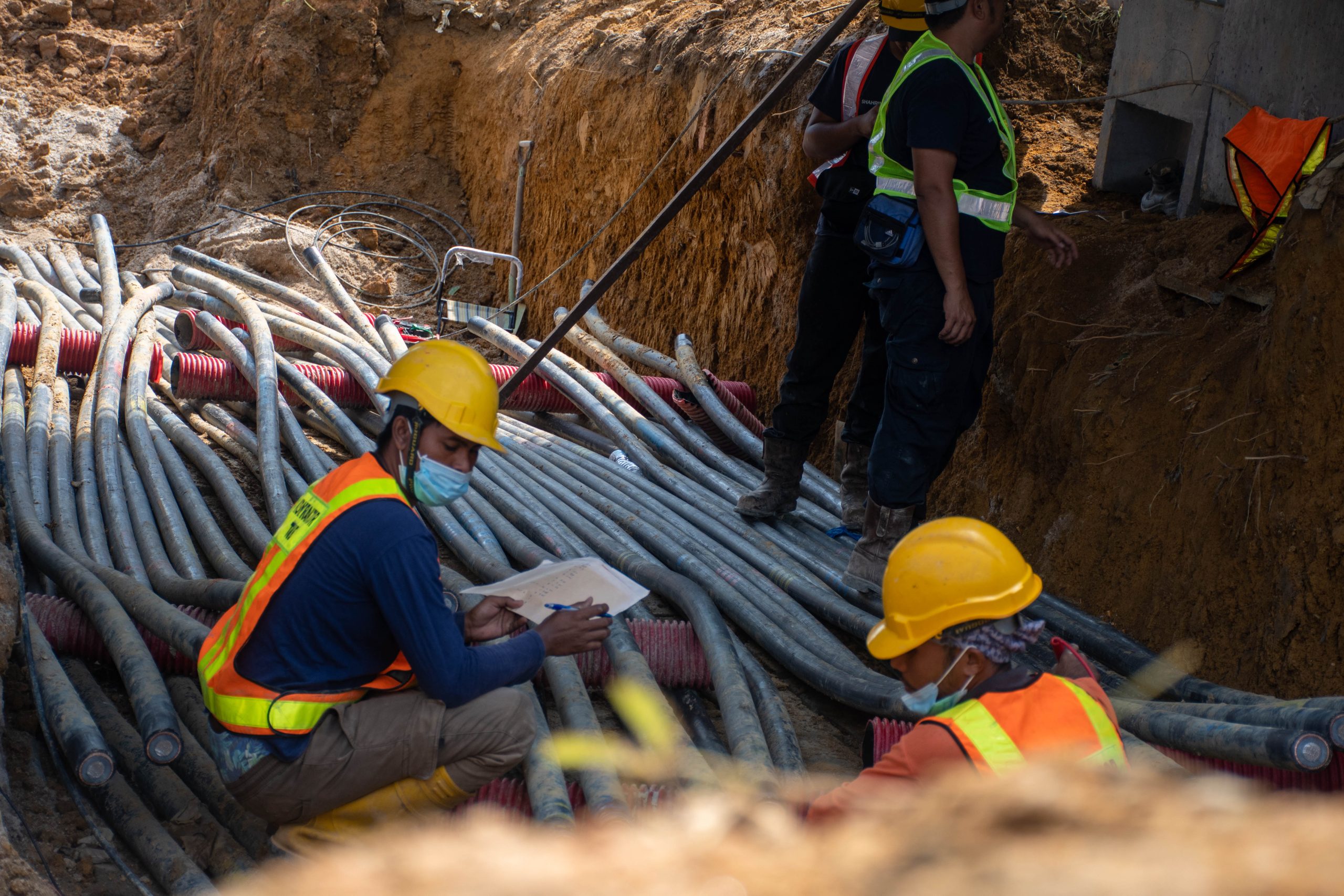 We have the expertise in the following scope of work:
More than 1000km of transmission cables laid. Including: