For trenchless underground pipeline and utility installations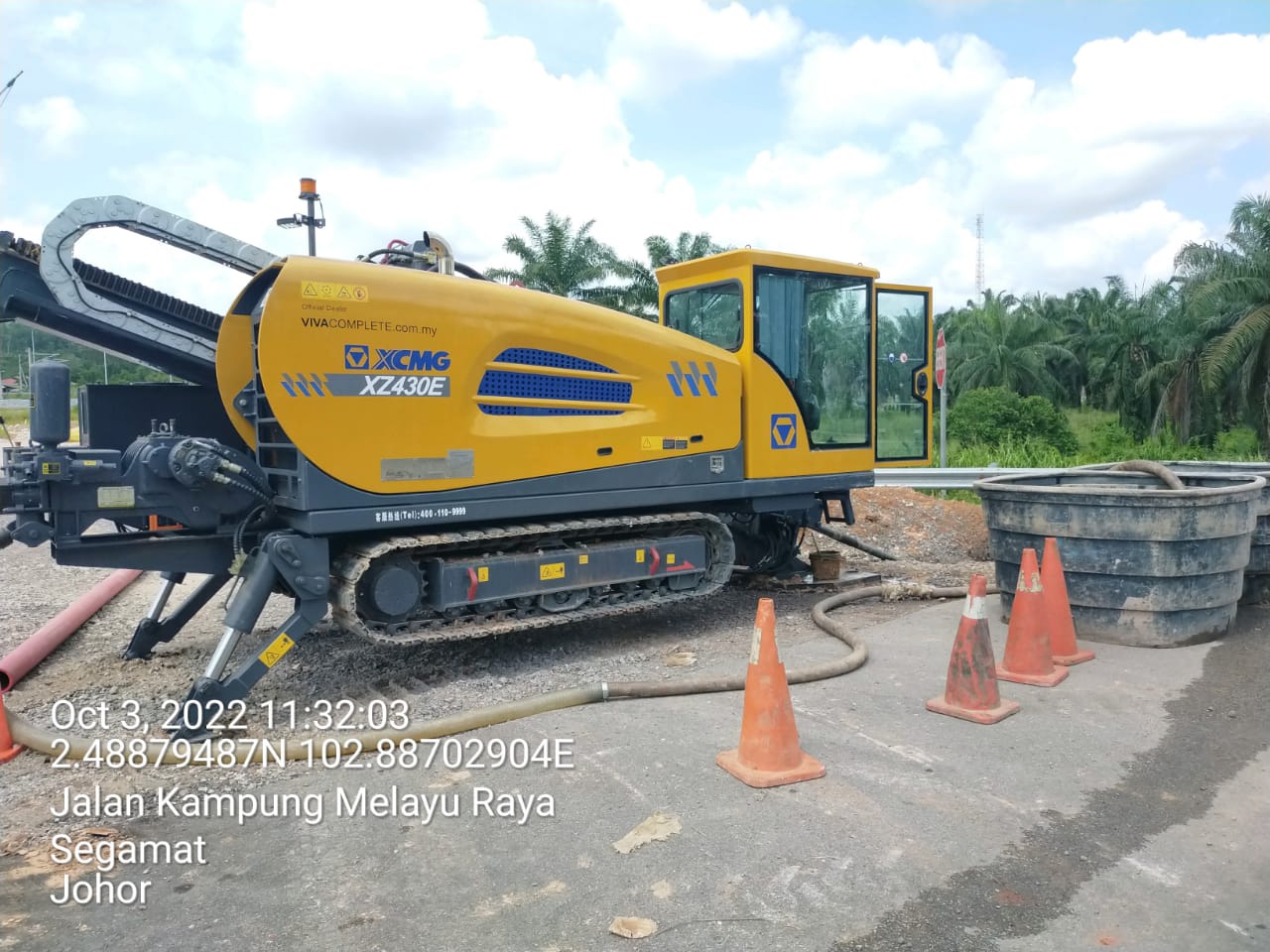 Swis is specialist in small and mid rig Horizontal Directional Drilling. Horizontal Directional Drilling (HDD) is commonly used for trenchless underground pipeline and utility installations. It is a method for crossing roads, railroads, rivers, bays, and a variety of other obstacles with precision and efficiency while minimising environmental impact. It is a guided horizontal directional boring system capable of installing ducts for utilities such as power or telecommunications cables and gases steel pipes as well. The primary application of this technology is in developed areas where surface disruption is much concern, not because of cost but also because of traffic flow and customer satisfaction.
HDD is utilised in situations that allow for an angled installation and requires sufficient space at the rig site to set up a drill pad.
HDD machinery may create tunnels ranging in diameter from 50mm to 600mm, with a typical run length between 100m and 300m, depending on soil conditions, equipment employed, and drilling depth. This system cuts with high-pressure fluid jets. These jets are equipped with carbide cutting blades to assist in breaking or penetrating more compact sediments, chalk, some shale, and up to 30% volume of rubble and gravel.
The drilling fluid consists of a combination of water, betones, and polymer. The fluid nozzle cutting of Betonies gives the power to excavate silt while leaving a lubricated tunnel for utility installation. The betonies solution is a gel-like, viscous fluid that suspends sediment particles. The fluid nozzles of the betonies will cut the sediment, but will not damage nearby materials such as concrete, metal, or plastic. Normal operating pressure for fluid nozzles is up to 1500 psi. When generating 150mm tunnels with the cutting head and rear reamer, the maximum fluid consumption is 30 litres per minute. Clay-type sediments are penetrable by the fluid jets at a pressure of 1500 psi for approximately 10 mm.
This indicates that high pressure fluid nozzle cutting is significantly distinct from water boring techniques, which utilise much larger volumes of fluids that might result in significant cavities and surface subsidence. From our operating experience, there are no surface subsidence occurred.
This method controls the course of the drilling tool based on the alignment of the nozzles and the geometry of the drilling head. At average installation depths of 1.5 metres, the drilling head equipment, in conjunction with an internal transmitter, determines the position of the tool to within 3.0 centimetres. Depending on the needs of the project and the type of silt, tunnel placement precision can be maintained at 15 cm.
We provide our clients in the construction industry, as well as those in the pipeline and utility industries, with Horizontal Directional Drilling services across Peninsular Malaysia and East Malaysia. Our company serves the Malaysian market and has vast experience in Telecommunications and Power line.