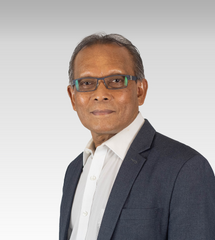 YBhg Dato' Ishak Jaafar, DSSA​
YBhg Dato' Ishak Jaafar founded Swis Resources Sdn Bhd in 1982, with the initial intention to provide electrical engineering solutions to local companies and brands in Malaysia. As the company continued to grow, Dato' Ishak led the company to multiple accolades and several notable projects, making Swis Resources Sdn Bhd as one of the key players in the industry. Today, Swis Resources is one of the preferred solutions providers in the Electrical and Instrumentation and Oil and Gas sectors.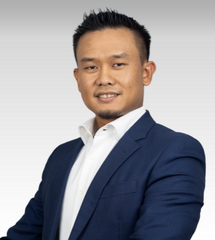 En Mohd Farhan holds a Bachelor and Master's degrees in engineering from the University of Western Australia. Before joining Swis Resources, he was attached with public listed Australia-based oil and gas company Enerflex  Ltd and Enscope Pty Ltd.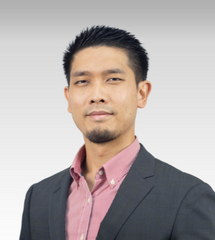 Director/Head of Strategic Management
En Muhammad Fahmi holds a double bachelor's degree in Engineering and Commerce (Finance) from the University of Western Australia, and pursued a Master's degree in Business Administration from University Technology MARA.
He was previously engaged with an Australian company Sinclair Knight Merz (later Jacobs Engineering), before entering the Malaysian energy industries with experiences in electrical and oil & gas sectors. He is registered with Board of Engineers Malaysia, and has served with Engineers Without Borders to solve poverty alleviation through technology and education.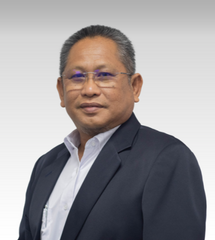 Director/Head of Electrical and Civil Engineering
En Salim has over 25 years of experience in the civil and electrical sectors. Today, he is responsible for the implementation and completion of civil and electrical projects of Swis Resources.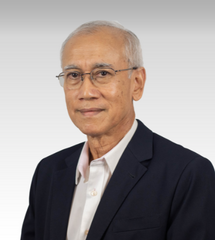 En Yakob is an Associate of the Institute of Chartered Secretaries and Administrators (ACIS) and holds a Master
in Business Administration (MBA) from Brunel University, UK. He has worked at various financial institutions in the banking sector before joining Swis Resources.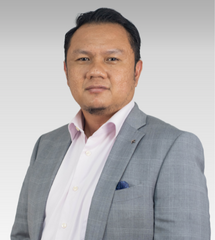 General Manager (Operation)
Niz Izuwan heads Swis Resources Sdn Bhd engineering services and project management. Niz Izuwan also oversees and provides the direction for business unit under engineering services Malaysia and international.
Niz Izuwan previously held the position of Project Manager at international engineering consultant and main contractor company in Malaysia. In addition, he is member of board of engineers Malaysia.
Niz Izuwan earned a Bachelor of Engineering (Electrical)(HONS) from University Technology Mara in 2006, followed by a master's degree in Business Administration majoring in strategic planning in 2010 from University Technology Malaysia.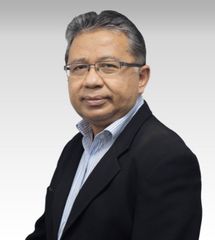 Head of Group Human Capital, Administration & Legal​
Wan Zainuddin Wan Muda graduated in 1986 with a Bachelor of Arts degree from West Virginia University, USA. Due to his passion in human capital management, he pursued professional development certifications in Strategic Human Resources Management from The Arab Academy for Banking & Financial Sciences, Jordan in 1999, Organizational & Human Resource Management from University of Connecticut, USA in 2001 and Leading Human Resource Transformation from Penn State University, USA in 2007 and attended Oxford Advanced Management and Leadership Programme at Said Business School University of Oxford in 2018.
He has been involved in the areas of human capital management and development throughout his 35 years career and had served in various capacities related to human capital during his tenure of service at United Nations High Commissioner for Refugees (UNHCR), Malaysia Red Crescent Society, Fairview International Schools, Malaysia Royal Customs Department, Industrial Bank of Malaysia, SME Bank of Malaysia and Swis Resources Group.
Wan Zainuddin comes with varied exposures in strategic and operational Human Capital Management involving rationalization and optimization of workforce, design and harmonization of remuneration, organizational development, talent management and development, succession planning, performance management, industrial relations and employee engagement.